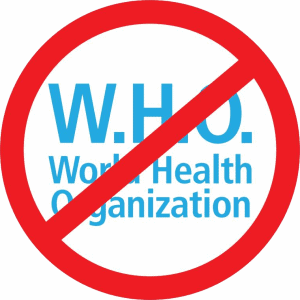 Australia is at risk of losing its sovereignty to the World Health Organization (W.H.O.) due to proposed changes to the World Health Assembly's (WHA's) International Health Regulations (IHR). All this even if Australia votes against the proposals.
Here it is in a nutshell. Listen to this 1 minute summation by AEW lead researcher, Karen Fox
The W.H.O. wants to become a legislative authority instead of an advisory board, giving them extraordinary powers that are binding on all Australians.

This must be stopped.
Australia must EXIT the W.H.O.