We have created Handouts (most in multiple languages) to simplify the WHO power grab, and below them are additional materials on our outreach work.
Eight Items of Major Concern regarding the proposed WHO Treaty and International Health Regulations (IHR) amendments
November 14th 2023. Read in other languages:
What can Congress do?
November 13th, 2023
The Great Taking:
When the Derivatives Bubble Bursts, A "Protected Class" of Secured Creditors Will Take All Collateral
Taking a Good Look at Pandemic Preparedness
November 13th 2023
What countries can do right now to slow down the WHO's global coup
This PDF explains the difference between the 2022 amendments and the current 300+ proposed amendments.

The 2022 amendments must be rejected by end of November 2023.
Timeline and Deadlines
This PDF from Stand for Health Freedom explains:
deadlines for rejecting IHR amendments
meetings for drafting sessions
expected releases of proposed drafts
votes at the World Health Assembly
deadlines for amendments and treaty to come into force
2 Pager: Why is Everyone Concerned About the WHO?
This is the 2-page summary to print, memorize, and share with your friends.
How do these changes become international law?
What are the specific problems with the proposed Amendments?
Why are we concerned about the proposed Pandemic Treaty?
8 Pager: Why is Everyone Concerned About the WHO?
The full explanation.
The WHO's Proposed Treaty will Increase Man-Made Pandemics
by Meryl Nass M.D. September 3rd 2023
This 20 page article is worth taking the time to read. It connects the dots between the proposed Pandemic Treaty and the proliferation of biological weapons.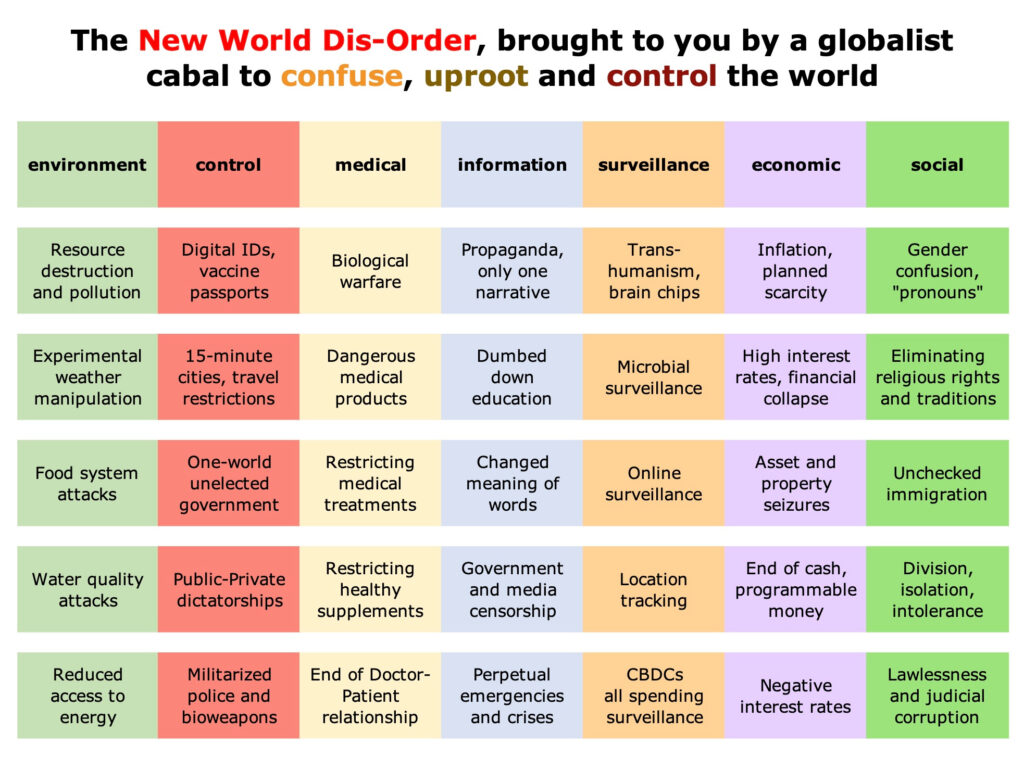 Breakfast Briefing in DC, November 8th 2023
WHO's Transformation 'From Health Advisor to Dictator'
November 8, 2023

Sen. Ron Johnson (R-Wis.) hosted a symposium for Congressmembers and staff at the Capitol featuring possibly Sen. Rand Paul (R-Ky.) (invited); House Speaker Mike Johnson (R-La.) (invited); former Minnesota Rep. and attorney Michele Bachman; Reggie Littlejohn, founder and president of Women's Rights without Frontiers; Dr. Meryl Nass; Dr. David Bell; attorneys Valerie Borek and Kristen Ullman; and investment banker and former assistant Secretary of HUD Catherine Austin Fitts. Frank Gaffney did a masterful job moderating. This extremely informative briefing titled "the Fundamental Transformation of the WHO from a Health Advisor to Global Dictator" is an extremely worthwhile watch. Dr. Nass's slides can be found at this link.

---
Slides from Dr. Meryl Nass' talk at the breakfast briefing
Pandemic Preparedness relies on false assumptions
The WHO wants enforced digital passports
The WHO wants to control messaging and require censorship
The WHO is one arm of the push for global governance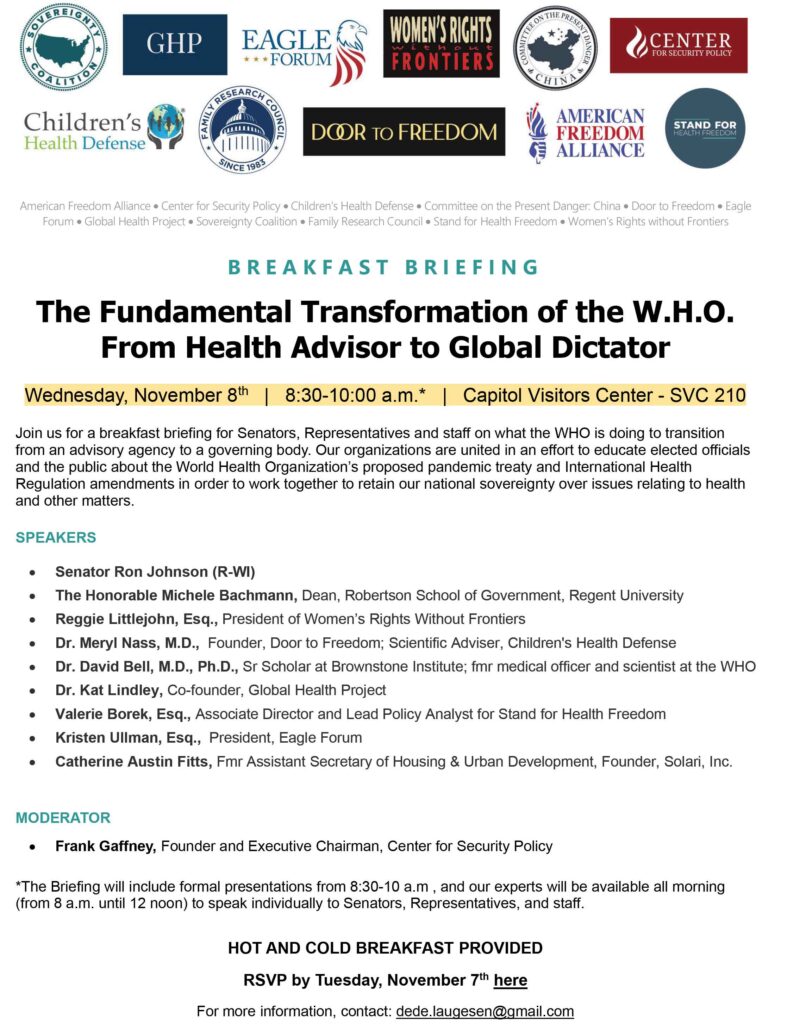 Coalition Building: Introductory Call, November 9th 2023