The World Health Organization (W.H.O.) is an agency formed under the auspices of the United Nations (U.N.) in 1948, shortly after the U.N. itself was formed following World War 2. It is considered a specialized agency of the U.N.
Unlike other specialized U.N. agencies, the W.H.O. has its own constitution, and can make treaties.
The W.H.O. is composed of 194 member nations and 2 observer (associate) nations that are not members. It is headquartered in Geneva, and there are six regional W.H.O. offices around the world.
While the W.H.O. receives payments (assessments) from its member nations, the assessments only cover less than 15% of the W.H.O.'s total expenses. The remaining funds to support its biennial budget must come from voluntary contributions.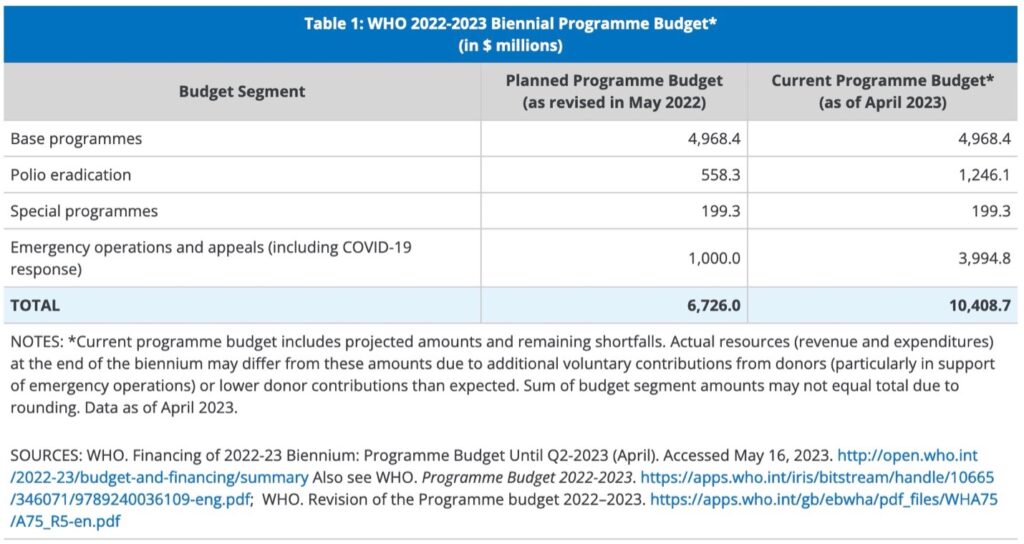 https://www.kff.org/coronavirus-covid-19/fact-sheet/the-u-s-government-and-the-world-health-organization/
These contributions come from member states, from philanthropic foundations and from corporations. Often the contributions come with strings attached, and so the W.H.O. must carry out programs its lenders specify.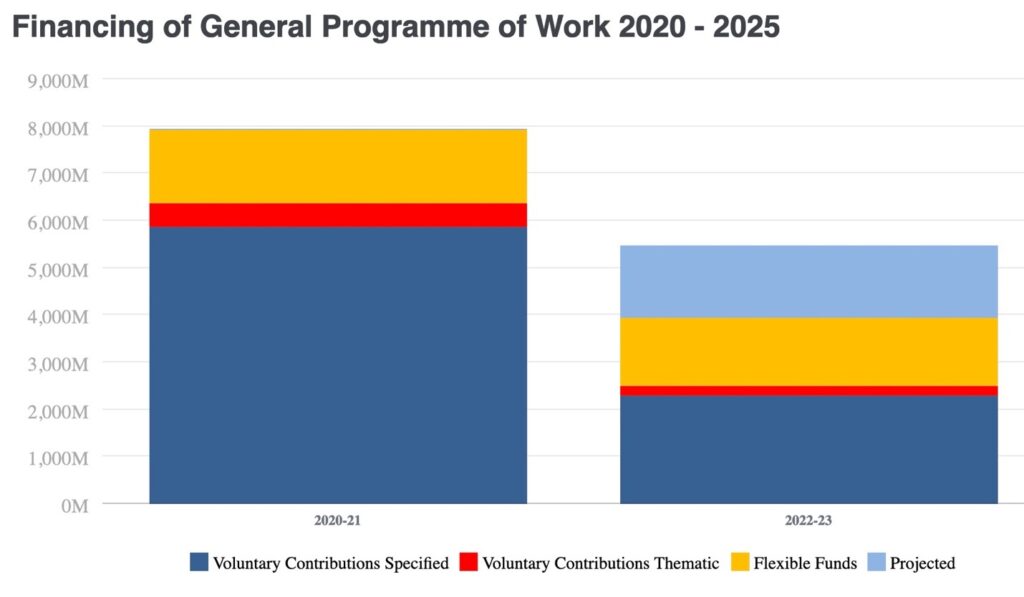 https://open.who.int/2020-21/budget-and-financing/gpw-overview
Broken down by contributions that specify particular work to be done versus funding from assessments from members, it is apparent that specified contributions are 6 times greater than assessments, limiting the W.H.O.'s freedom to choose its own programs.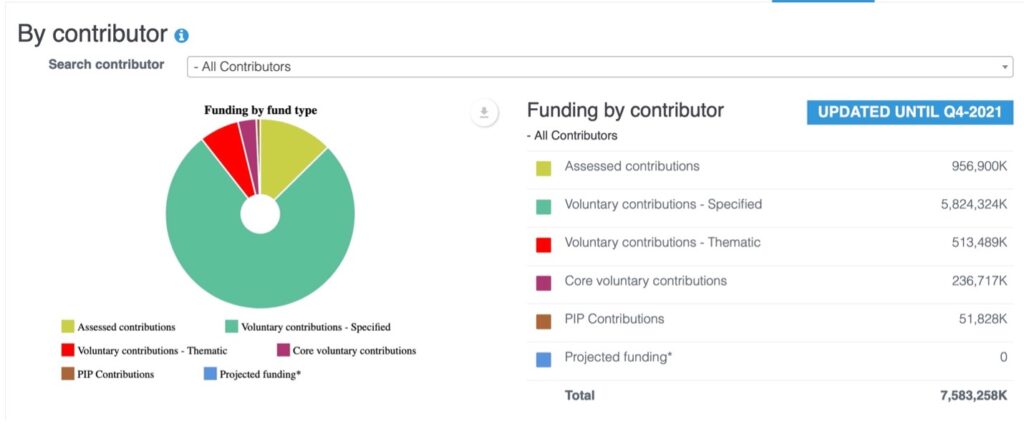 https://open.who.int/2020-21/contributors/contributor
The World Health Assembly (W.H.A.) is the gathering of the W.H.O.'s member states, and it holds an annual meeting each May in Geneva. There is also a 34 member[1] Executive Board. This Board nominates the Director-General for a 5 year term, who is then appointed by the W.H.A.
When President Trump initiated actions to leave the W.H.O. in 2020 and withheld the U.S.'s yearly assessment, Bill Gates stepped in to fill the financial gap, as did another charity he founded, Gavi. President Biden restored the funding, kept the U.S. in the W.H.O. and increased the U.S.'s voluntary contributions to the W.H.O.
How well did the W.H.O. do during the COVID-19 pandemic? Even the W.H.O.'s own panel criticized[2] its response to COVID-19. However, during the COVID-19 pandemic, nations had the right to follow the W.H.O.'s advice or ignore it.
If the Pandemic Treaty and International Health Regulation amendments are passed by the World Health Assembly in their current form in May 2024, nations will lose their ability to make their own public health decisions. When the Director-General declares a public health emergency of international concern, they will be legally bound to obey the W.H.O.'s orders.
---
[1] https://apps.who.int/gb/gov/en/composition-of-the-board_en.html
[2] https://www.nytimes.com/2021/01/18/world/europe/virus-WHO-report-failures.html
Resources
W.H.O. Constitution (BD 49th)
https://apps.who.int/gb/gov/ (under resources)
W.H.O. Basic Documents (BD)
https://apps.who.int/gb/bd/ (to find the 3rd edition of IHR 2005)
https://apps.who.int/iris/bitstream/handle/10665/246107/9789241580496-eng.pdf?sequence=1&isAllowed=y