ESG stands for Environmental, Social, and Governance and is a set of standards put forth by the WEF to challenge corporations to rate themselves on their social responsibility, and to offer investors a way to choose their investments by evaluating corporations using these standards. The standards encompass:
The "E" captures energy efficiencies, carbon footprints, greenhouse gas emissions, deforestation, biodiversity, climate change and pollution mitigation, waste management and water usage.
The "S" covers labor standards, wages and benefits, workplace and board diversity, racial justice, pay equity, human rights, talent management, community relations, privacy and data protection, health and safety, supply-chain management and other human capital and social justice issues.
The "G" covers the governing of the "E" and the "S" categories — corporate board composition and structure, strategic sustainability oversight and compliance, executive compensation, political contributions and lobbying, and bribery and corruption.[1]
More rating systems to assess a company's social value have appeared recently. Another rating system (backed by George Soros' Open Society Foundations) is the Corporate Equality Index. There is also the SEI (Systems Evolution Incorporated) index, built upon EPIC values (Equality, Participation, Integrity, and Collaboration) promoting DEI (Diversity, Equity, and Inclusion). The IFRS (International Financial Reporting Standards) and ISSB (International Sustainability Standards Board) are two other organizations that create policy initiatives and address ESG for investors using what they term 'corporate disclosures'.
Many of the initiatives sound positive, such as protecting the environment, keeping wages equitable and treating all people fairly. However, the costs of implementing these measures for investors, the companies themselves and the population have not been factored in. Nor is there much discussion about how these goals are actually being implemented.
The standards make assumptions about greenhouse gas emissions, farming and human impacts on the environment that, it has been suggested, could lead to rationing of energy and food.
The World Economic Forum, an influential group of world corporate, political and thought leaders, uses vague but concerning language to predict a very different future for the planet, using ESG-type standards, which could impact our businesses, homes and families:
A true recovery from COVID-19 will not be about putting things back together the way they were: we need to 'build back better', to 'reset', if we are to address the deep systemic vulnerabilities the pandemic has exposed. For businesses, building back better is about much more than corporate social responsibility: it is about truly aligning markets with the natural, social and economic systems on which they depend. It is about building real resilience, driving equitable and sustainable growth, and reinventing capitalism itself.

The challenge of decarbonizing entire economies can be the source of demand needed to kickstart economic recovery and create good jobs. Now, more than ever, integrating climate goals into business strategy can be a vital driver of long-term success. [2]
The ESG scoring system and similar systems are a corporate scheme that results in selecting which industries will be the winners and which the losers. Small businesses trying to meet these standards are unlikely to be able to compete with larger firms. Will complying with the standards create wealth or lead to loss of wealth? Will corporations that claim to comply truly reduce pollution and improve the planet? Are some of the standards even measurable?[3] Do the standards lend themselves to cheating?
Companies have been pressured by large shareholders like Blackrock [4] and Vanguard to adhere to the ESG standards, but some companies are resisting. Attorneys General in 19 states have challenged the ESG standards for being politicized and reducing the return on their state pension funds.[5] Congress is also investigating the way ESG standards are being used.[6]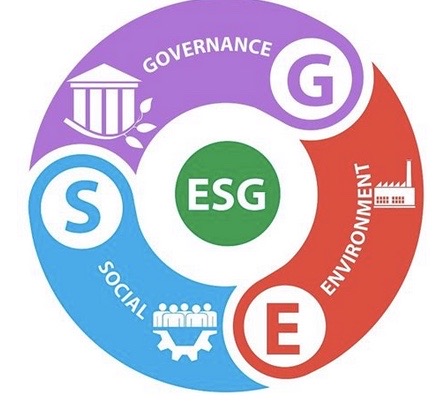 ---
[1] https://corpgov.law.harvard.edu/2020/08/01/introduction-to-esg/
[2] https://www.weforum.org/agenda/2020/07/to-build-back-better-we-must-reinvent-capitalism-heres-how/
[3] https://www.forbes.com/sites/michaelposner/2022/02/01/esg-investing-needs-more-rigorous-standards-to-evaluate-corporate-conduct/?sh=296f68073578
[4] https://www.morningstar.com/sustainable-investing/larry-finks-words-versus-actions-esg-2021
[5] https://news.ballotpedia.org/2022/08/23/economy-and-society-august-23-2022-attorney-general-esg-push-back-across-the-states/
[6] https://oversight.house.gov/release/comer-announces-hearing-on-damaging-esg-practices-with-attorneys-general%ef%bf%bc/